Start building your own electric bicycle today!
Electric bicycles are a great way to get around – they're fast, quiet and fun! The only problem is that retail ebikes can be very expensive. I've spent years teaching people how to convert standard pedal bicycles into electric bicycles with better performance that retail ebikes but for a fraction of the cost.
I wrote the book The Ultimate DIY Ebike Guide to teach anyone how to convert a bicycle into and electric bike. My readers have raved about how easy my book made it for them to build their own electric bicycle. The main suggestion I heard over and over again was "Why don't you make some demonstration videos to go with the book?".
So instead of a few videos, I developed an entire video course that would teach you everything you need to know about building electric bicycles. My video course covers everything from the planning stages through the purchasing of parts and assembly up through maintenance and accessories. Check out the trailer below to see just some of what you'll learn in my ebike video course.
The ebike video course is divided into 18 different lessons, each with a specific focus that builds on the previous sections. You'll start by getting familiar with the parts that make up an ebike and learning about how the bicycle you choose to start with will affect your build. Then you'll go through the planning stages to design the perfect ebike for you and choose the right accessories to fulfill your requirements. From there you'll learn about different vendors and how to choose the right parts or ebike kit for you. Next we'll cover all the installation steps for different types of ebike parts and kits. Lastly, we'll cover safety tips and maintenance to keep your ebike in the best possible shape.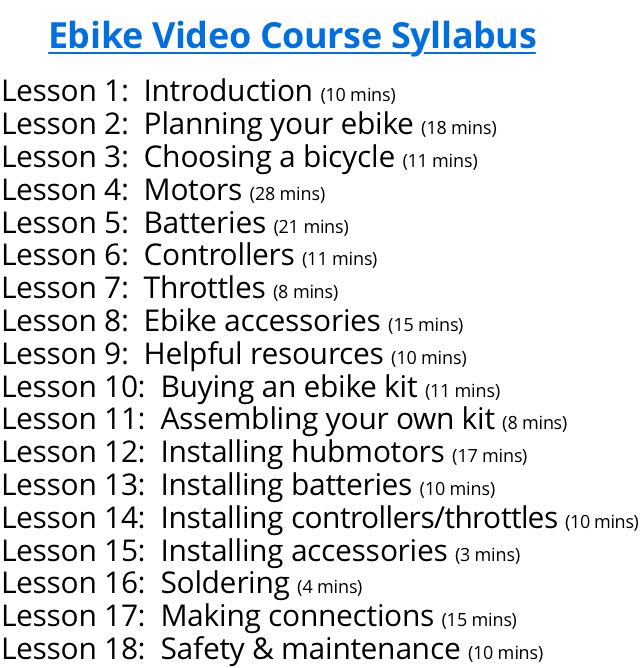 Ready to get access to the Ebike Video Course? Click the button below to purchase lifetime access and start building your own ebike today! Save hundreds of dollars on your ebike and gain priceless information all in one place with the Ultimate DIY Ebike Video Course! After signing up, you'll receive an email with your new username and password allowing you to login and watch all 18 lessons in the Ultimate DIY Ebike Video Course. You'll also be able to download your free ebook gifts. "What free ebook gifts…?" you might be asking. Keep reading below, my friend!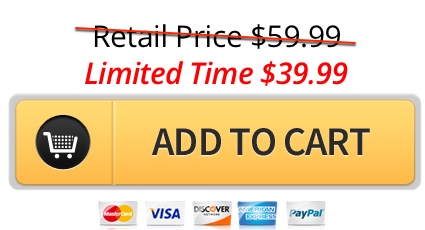 But wait, that's not all! Receive my ebook as a free gift!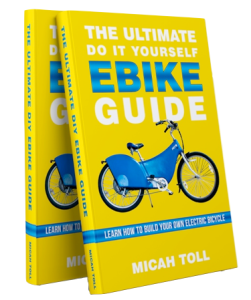 By signing up for the Ultimate DIY Ebike Video Course, you'll also get a free copy of my ebook, the Ultimate DIY Ebike Guide, which makes a great companion. With over 100 pages of detailed, step-by-step information on ebike building, the Ultimate DIY Ebike Guide perfectly complements the video course. Read the guide for detailed how-to's, then watch the videos to see the parts and methods right before your eyes! My ebook has a retail price of $39.99, which means you're getting double the deal by getting my book AND my video course together for half the retail price! But that's not the only free gift you'll get. Check out what else you'll receive by signing up for the video course:
In addition to my ebook The Ultimate DIY Ebike Guide, you'll receive downloadable copies of the following ebooks:
Free gift #2: "Bicycle Maintenance Made Ridiculously Easy"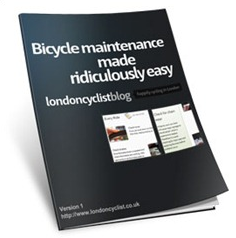 This bicycle maintenance ebook is an awesome resource for ebike riders. It covers all of the important maintenance required by any bicycle (including electric bicycles) to help keep them in great condition. "Bicycle Maintenance Made Ridiculously Easy" helps you perform all of your repair work by yourself, from tightening your brakes to adjusting your spokes. Don't pay a bicycle shop for simple things you can do yourself! Each trip to a bike shop can easily cost $20 or $30 for simple things that you could have handled yourself at home! Save money and keep your ebike in tip-top shape with this great ebook.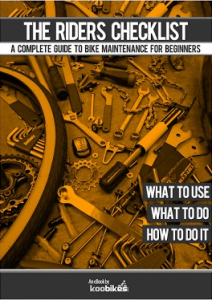 Free gift #3: "The Rider's Checklist"
"The Rider's Checklist" is a one-stop shop for all the information you'll ever need for proper riding and maintenance of your bike. It's got everything, from selecting the right bicycle pump for your electric bicycle to making sure everything is clean and oiled properly, "The Rider's Checklist" will help keep your ebike in great shape for years to come. Put the information from this ebook to work for you and ensure that your ebike is still tearing up your city streets for years and years!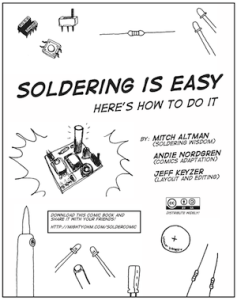 Free gift #4: "Soldering is Easy (And Here's How To Do It)"
This soldering ebook, by Mitch Altman, Andie Nordgren and Jeff Keyzer, is a wonderful illustrated guidebook on the method of soldering. Designed like a comic book, "Soldering is Easy" is bursting with easy-to-follow drawings and diagrams to show you the right way to solder connections for everything from wires to circuit components. Depending on what parts you choose to build your ebike with, you may end up not needing to solder anything. But just in case, you'll have "Soldering is Easy" to make sure you're ready if you need it!
So not only do you get access to nearly 4 hours of video lessons teaching you how to build your own ebike, but you also get my ebook "The Ultimate DIY Ebike Guide" for FREE, and you get three more free ebooks too! I can't keep the introductory price this low for too much longer, so sign up for the Ultimate DIY Ebike Video Course now and start learning to build your own ebike today!